YACHT EXPERIENCES
Yacht Charter Experiences

Make your travel fantasies come true on a luxury yacht charter.
Yacht Charter Experiences
Monaco Grand Prix from your private yacht? Relax in the Greek Islands? Party in Mykonos, Ibiza or Dubai? No matter the experience you desire, a private yacht charter will deliver. Embark on a yacht charter and make your travel dreams come true.
Our luxury team of concierge, lifestyle managers, and luxury event planners will cover your every need.
Hand-picked luxury yacht charter experiences to the finest destinations in the Mediterranean and worldwide. From adventure and entertainment charters to wellness and leisure luxury yacht charters. The top choice for luxury yacht charter services and experiences.
Honeymoons
Wellbeing
Family & Friends
Sport & Expeditions
Luxury Yacht Events
Gourmet & Fine Dining
Explore spectacular landscapes and remote islands, cosmopolitan and VIP destinations, relax and unwind from the privacy and luxury of a superyacht, and discover the finest destinations in the Mediterranean and the world.
Leisure activities, adventure activities, entertainment, wellness, VIP access to private events, bespoke concierge and luxury experiences?
Indulge in a lavish escape and let our luxury team arrange your every desire!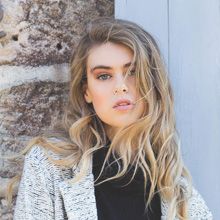 Luxury Yacht Charter Experiences
No matter the amazing experience you want to achieve, a luxury yacht charter will deliver. Finest Yacht Charter, creating experiences of a lifetime!
YACHT CHARTER EXPERIENCES