FINEST YACHT CHARTER
Our Group

Finest Yacht Charter - Finest Luxury Yachts - Finest Luxury Group
Our Group
Finest Yacht Charter is a part of Finest Luxury Yachts & Finest Luxury Group led by an executive team of industry leaders, dedicated to raising standards in luxury travel & wellness fulfilling every travel, lifestyle, and leisure request.
Finest Yacht Charter and Finest Luxury Yachts covers the full spectrum of all yachting activities. Yacht charter, sales, yacht management, agency and new yacht construction.
Finest Luxury Group consists of the finest companies in Luxury Travel, Lifestyle Management, and Wellbeing services.
Finest Yacht Charter
Finest Yacht Charter was created after the demand of our high-end clients. Starting in 2021 with Headquarters in Athens, and offices in Mykonos the company will soon announce offices in the Mediterannean and Worldwide.
Finest Yacht Charter vision is to be the most customer-centric crewed luxury yacht charter website for luxury vacation with destination information, VIP access to private events and market news.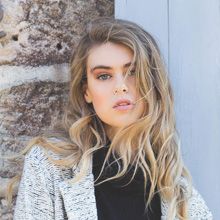 Finest Luxury Group
Finest Luxury Group, we proud ourselves in providing an exemplary level of lifestyle, travel, and wellbeing services in Europe & Worldwide.