YACHT MANAGEMENT
Yacht Management Services

Yacht Services Tailored to Your Needs.
Yacht Management
Management is about people and their performance. We've tailored our Yacht Management services to the exact needs of the yacht owners. All your yacht management needs to be provided in-house by our luxury team. Charter, Sales, Yacht & Charter Marketing, Crew Services.
Our luxury yacht management managers ensure all (operational, technical, financial) needs are handled with the utmost discretion.
Yacht Marketing
Our World-Class Marketing company (Finest Worldgroup) covers every aspect of yacht marketing with unparalleled success.
Charter Management
Charter Management, charter marketing, and after charter management is of the utmost importance to us.
Refit Management
We partner with the finest specialists for any superyacht project, refit or maintenance required.
Yacht Concierge
Yacht Concierge - As part of Finest Luxury Group, the attention to every detail is what characterizes us.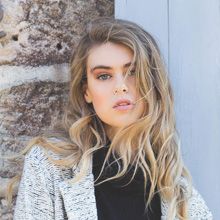 Finest Luxury Yachts Management
Our luxury team at Finest Luxury Yachts covers all aspects of yacht management with tailored services covering the exact needs of the yacht owners.